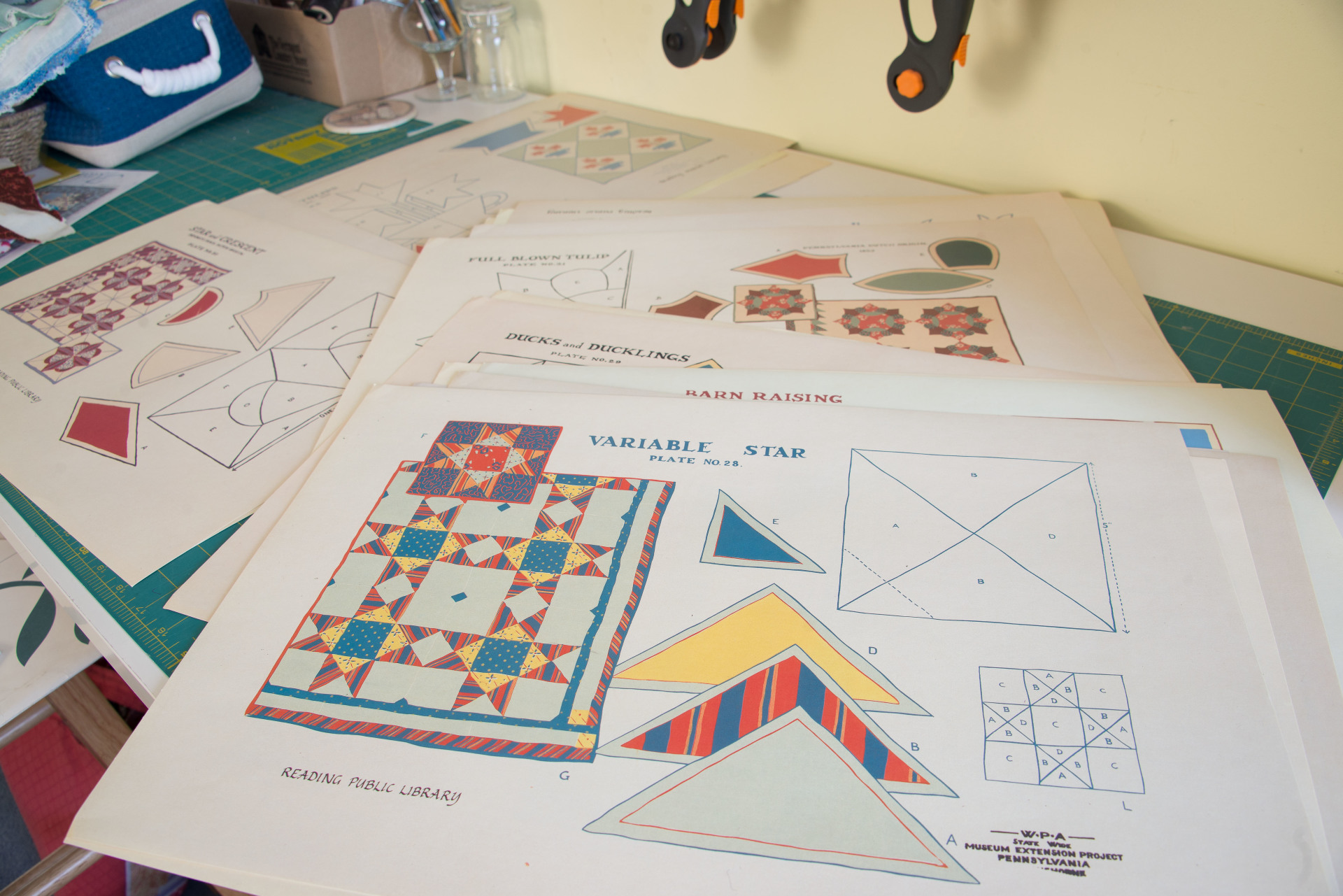 A couple of years ago I noticed the poster-sized prints of three quilt patterns hanging in my sewing room said "WPA Museum Extension." I knew the WPA provided work during the Depression and had seen some WPA projects, most of which were dams. I also learned of artists and photographers who worked for the WPA such as Dorothea Lange, Walker Evans, and Diego Rivera. Now, in my house, I saw another facet of the WPA.

I've long had an interest in history and in quilts, and the two interests converged in my sewing room. I am attracted to the quilt colors and patterns of the different eras, from the Civil War browns to the Bubble Gum Pink of the Depression. I find my mind swirling with the possible combinations of squares and triangles to construct a quilt. When I saw these prints were reproductions from a WPA project I wanted to make a sampler quilt of these patterns, but I only had three. What about the others?
I chased the few leads and found a copy of the instruction manual at the Pennsylvania Historical Society Archives, but I still needed the prints to make sense of the book. I set the project aside for almost two years for a variety of reasons and came back to it a couple of weeks ago. I got a hit for the complete set of prints on eBay and immediately bought them. I also bought a set of 42 eighteenth century fat quarter reproduction fabric.

There are 30 different quilts in the set and my goal with this project is to make a sampler quilt of each of the patterns.